I'm always looking for ways to improve my craft, and I find that inspiration is the key. Because we're human, it's risky to try new things since it's impossible to get it right the first time. It'd be awesome to learn a new jewelry making technique over night because then it wouldn't cost me as much in supplies for pieces that didn't turn out quite right. But I think not taking the risk is even riskier because it's costing me the opportunity for growth. I may not get it right the first few times, but after a few more tries, I will have mastered it pretty well (hopefully).
In these next two pieces of mine, I've been trying to change up my usual style, but I feel it could be even better. In fact, I found a couple other necklaces on Etsy that I'd love to learn how to make. Etsy is a boundless muse for inspiration in upping your jewelry making game. When I figure out how to make these, maybe I'll put up a tutorial so that you can add to your skills as well. Let me know in the comments if you'd be interested.
My Recently Created Pieces
Necklaces I Admire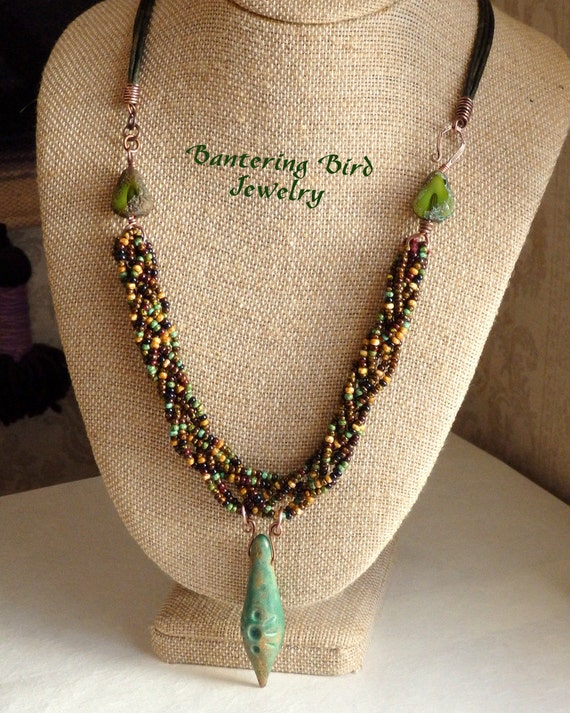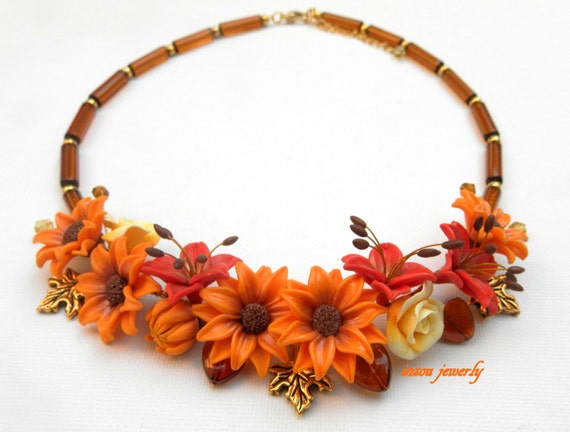 Learning a new technique can be a struggle when it doesn't come out the way we want. It's easy to say it's impossible and just give up on trying to learn it. If you ever get that feeling, just look back at these necklaces, or find some other designs to aspire to. Being reminded of the goal helps keep you motivated to achieve it!
Right now my shop is on vacation because I'm currently studying abroad in Japan. I'm actually taking a class on digital photography, and I've learned a few things that I think will help to improve my jewelry photos as well. A photography post may be in order. Let me know below.