I've done a few Etsy round-up posts before, and I'm back with another one. This particular post is going to feature a couple of my own creations, and a couple others that stood out to me while searching on Etsy. All of the pieces share a similar color scheme of black and white. I think black and white goes with just about anything, and looks especially great on a night out. Keep reading to admire a necklace, bracelet, ring, and earrings.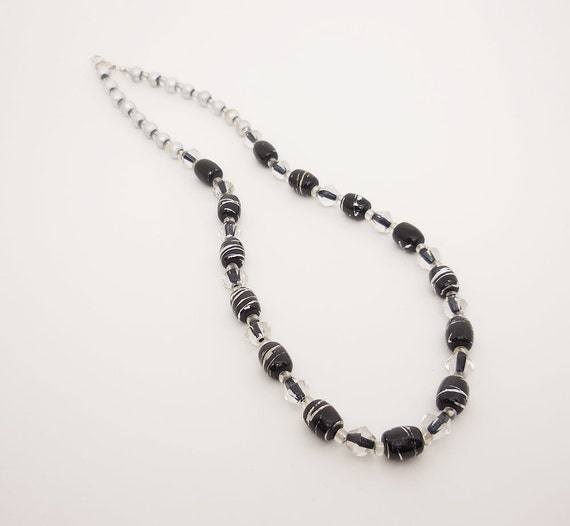 I made this necklace with a glass bead mix, and I like the large black tube beads with the silver around them. The frosted silver beads towards the top of the necklace remind me of winter and frost on metal poles. (Triple dog dare, anyone?)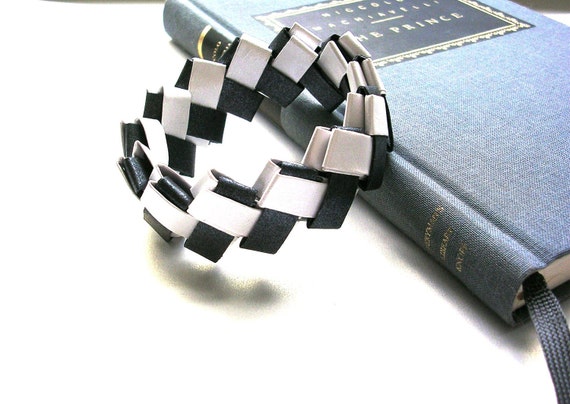 When looking for black and white bracelets, this one stood out to me. I don't think I've ever seen a paper origami bracelet before, and Susan's shop Paper Imaginations has many more pieces of origami jewelry to choose from. I like the simplicity and classic look of the black and white checker pattern. Such a cute bangle!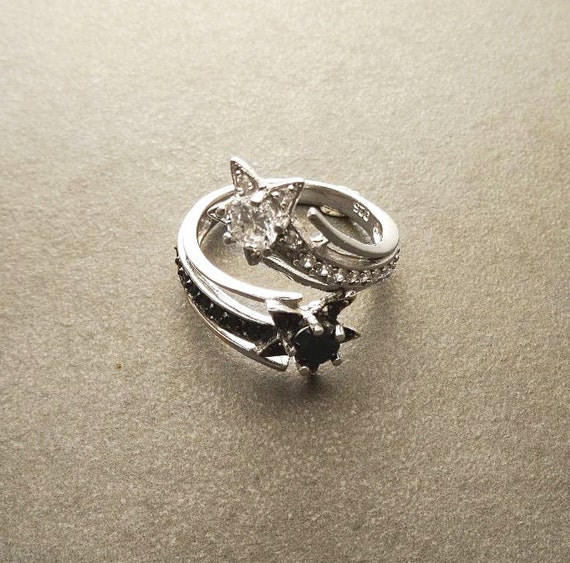 This ring I think would be great on a night out, especially one like New Year's Eve. The stars remind me of cold dark skies and fireworks to start off the New Year with a bang. I like how it wraps around your finger and sparkles with the cubic zirconia gems. It's also sterling silver! KRAMIKE has many other creative designs like this one available, and all are just as gorgeously simple.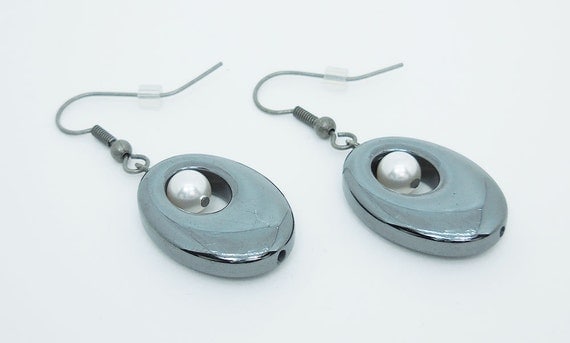 This is another one of my creations, and I actually have a pair of these for myself because I like them so much. They really do go with anything and I feel the shiny-ness of the black hematite and the classic-ness of pearls really helps to dress up an outfit. The only downside is that they are a little heavy, owing to the dense nature of hematite, but I get used to the weight soon after putting them on.
So there you have it! A short little round up of some Etsy finds. If you don't know yet, you can get 10% off any purchase at Yellow Raspberry Jewelry until September 16 by using the code BLOG10 at checkout.