Naturally, after last week's April Showers post, I'm writing a May Flowers one. If you just guessed that this post is going to be about floral type jewelry, then you're right! Congratulations!
Since a lot of my floral themed jewelry has already been featured a previous posts, most of the jewels featured here are going to be from Etsy, including one from my shop. This means that if you like a piece so much, you can probably purchase it. Or if you see something your mom would like, get it for Mother's Day in five days. (Check store shipping policies, though, because it may already be too late to ship and you might have to settle for real flowers from the florist.)
These were made by me. The flower is mother of pearl, and the little bead at the end is Czech glass. They're great for spring or summer and I love the golden yellow color.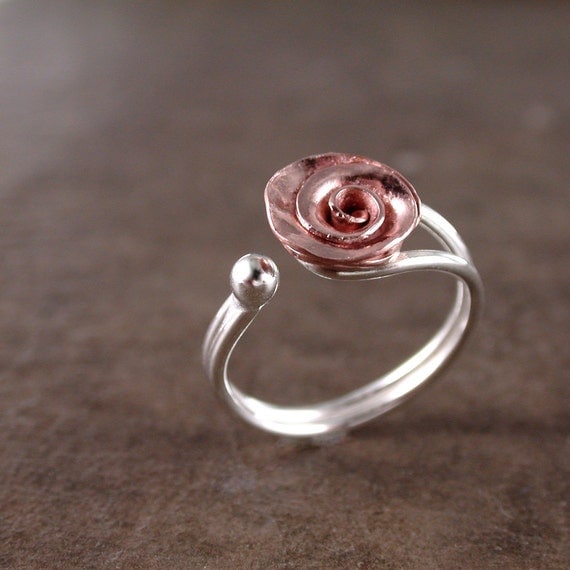 This ring stood out to me in my search for flower themed jewelry. I love the asymmetric design and the simplicity. I also love how shiny it is. Who knew metallic pink would look so awesome? I imagine it could go with just about any outfit and would receive lots of compliments. This shop has all kinds of shiny rings and earrings for sale.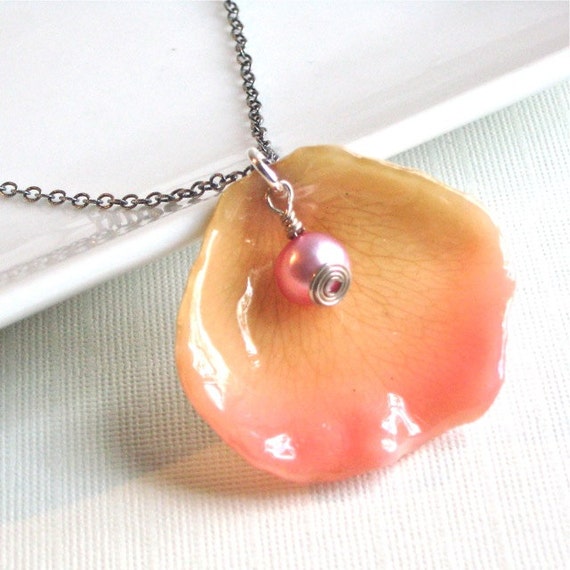 An interesting trend I've been seeing on Etsy is real flowers being preserved and incorporated into jewelry. I think Michele, the owner of mcstoneworks, does a great job here with a multi-colored rose petal and a freshwater pearl that complements the petal very well. Her shop is full of nature themed jewelry.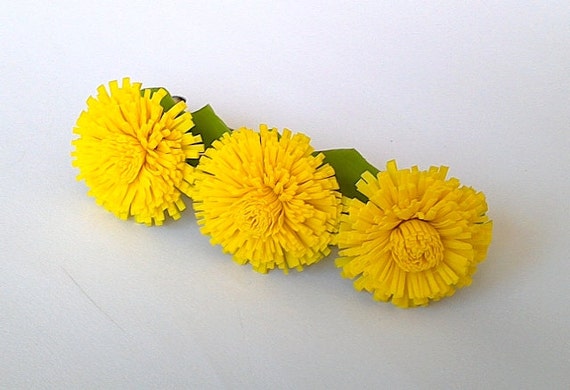 Dandelions get a bad rap for being weeds, when they're actually quite pretty flowers. I think Zhanna, the owner of BloomingShop, captures their beauty in her hair clip. For me, dandelions always bring back childhood memories of blowing on the poof and making a wish as the seeds are carried on the wind.
I have a couple other posts featuring flower themed jewelry that I made. I didn't want to recycle those pieces here, but if you'd like to check them out, then I suggest you check out my Cherry Blossom Collection and Pink Necklaces for Spring posts. As always, thanks for reading! And Happy Cinco de Mayo!